Each year for Phoenix Fashion Week, our team highlights the best fashion on the runway. But, what you don't usually get to see, is all the incredible people sitting in the AUDIENCE. We wanted to change that, so we've partnered with Phoenix Fashion Week to highlight a few of the VIPs that will be sitting Front Row this year at the runway shows. Get to know the movers and shakers of the local fashion scene as they talk about what they are most looking forward to at Phoenix Fashion Week 2016.
Get to Know The Smart Blondes: Lindsey & Leslie Philip
If you've attended any recent Phoenix Fashion Week events or even just followed along on social media, you've probably seen The Smart Blondes. This dynamic duo is known for their fearless fashion choices on the red carpet, and I personally love that they are never afraid to take a risk and have some fun with their outfits.
These twins and their fellow #StyleUnicorns believe in empowerment through fashion and seek to inspire the dynamic woman, the powerhouse, the trendy fashionista on a budget, the drifter and the everyday girl with an extra pop of color.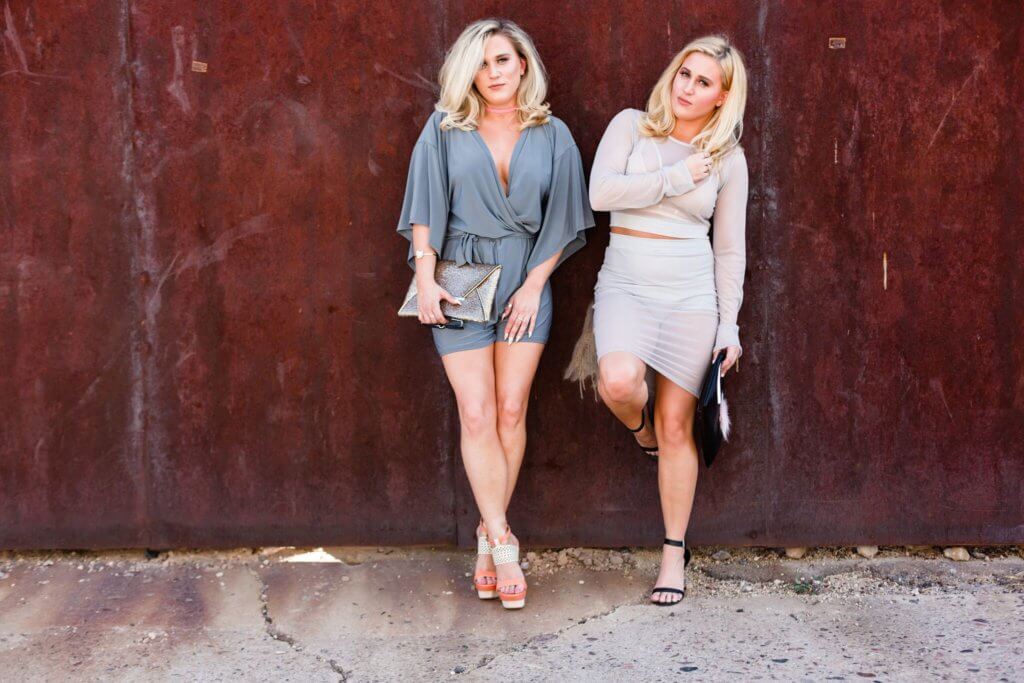 CitS: What makes Phoenix Fashion Week a must-attend event for you ladies?
Lindsey: Phoenix Fashion Week is all about emerging designers and empowerment: two things that are pillars for my brand, #SmartBlondes. I love attending PHXFW because I love fashion! Phoenix is also my home turf and I love supporting my community. Brian Hill and his team always do a great job putting together this event so we can all come together as a community and celebrate a new generation of designers.
Leslie: Phoenix Fashion Week is a must attend event for me because I absolutely love fashion. I own and operate a fashion, lifestyle and beauty brand called #SmartBlondes with my twin sister that is all about empowerment with an emphasis on the curvy frame. As I am curvy, I feel that my brand as well as what PHXFW represents with emerging designers and stylists, is breaking barriers in fashion. Brian Hill and his team have done a great job in building Arizona into it's own fashion hub.
I believe personal style is an extension and expression of yourself. To be able to witness the creativity, beauty and fierceness of the runway with pieces that these designers have worked so hard to showcase is a unifying experience for both spectator and designer.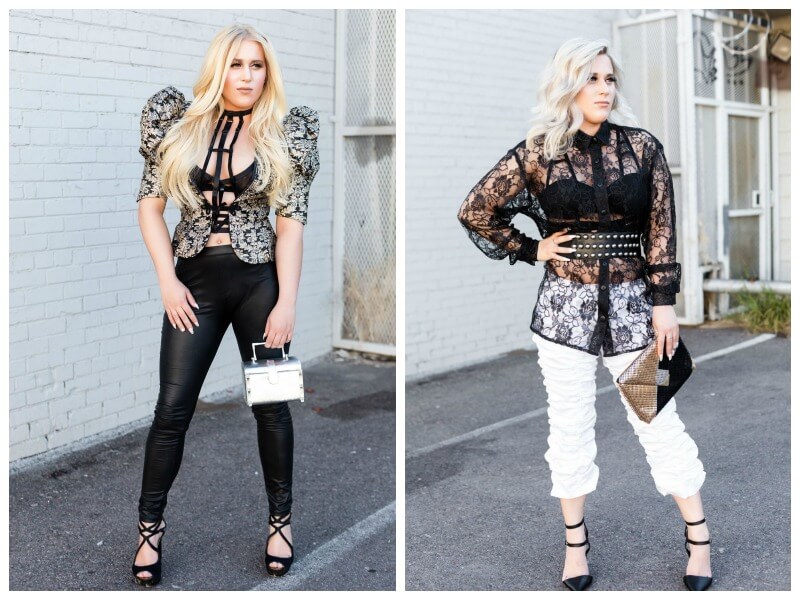 CitS: What are you looking forward to most about Phoenix Fashion Week this year?
Lindsey: PHXFW is a growing event and I obviously love to see what the designers will be showcasing. But my most fave part is probably the music each designer chooses as their models strut down the runway. I think the music makes a statement about the designer without them having to explain their process behind their collection. I also love to see what the audience is rocking to the runway shows as well. Who doesn't love to people watch?!
Leslie: This is an event that continues to grow every year and I'm most looking forward to the surprise factor of what will be in store for us! I'm so excited to see what everyone in the audience will be wearing, what the designers have prepared, the show itself!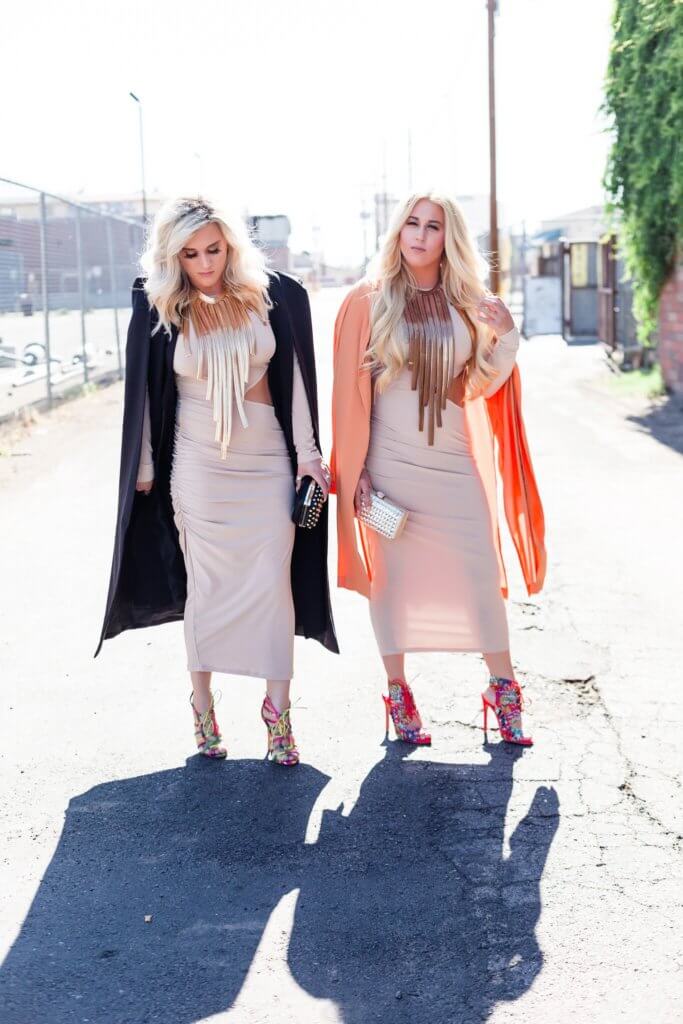 CitS: What's your favorite place to go to dinner at before the runway shows?
Lindsey: Believe it or not, I usually don't do a fancy dinner before the runway shows. I usually munch on stuff around the house as I get ready; because that's an all day thing! Haha. The glam process takes time! But after the shows is another story. The twin and I usually get fast food somewhere or hit a pizza spot depending on what we're feeling. Foodies forever!
Leslie: It depends on the mood I'm in and if I'm rushed (which is quite often lol) so most times I don't have time to eat before the show but I love a good post-show meal! Whether it be In-n-Out or a squad gathering at a boutique spot in downtown phoenix or Scottsdale, I'm in. My sister and I usually end up at a little pizza spot (because we LOVE carbs) with our group or just the two of us discussing the night.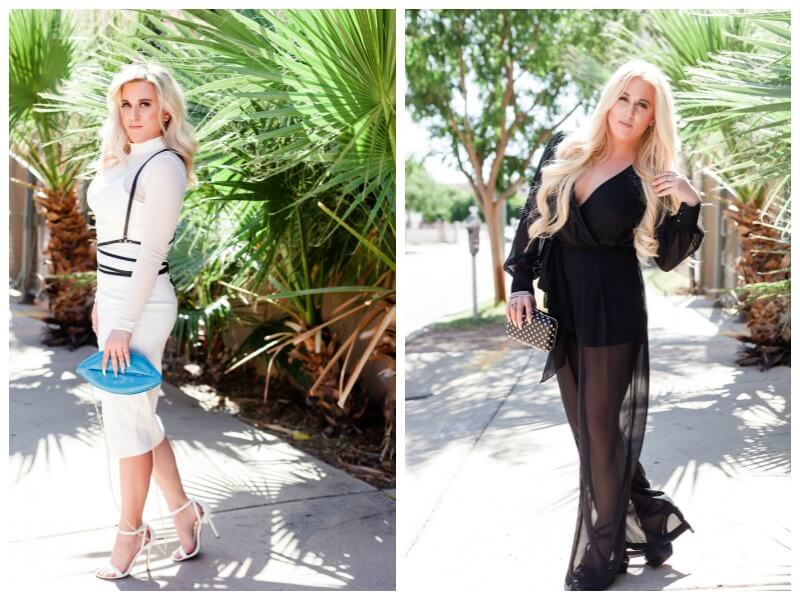 CitS: Can you give us an idea of what you will be wearing?
Lindsey: Well that part is a surprise, of course! But know that it's a showstopper.
Leslie: Think feathers and couture ;) … and a fabulous local designer.
CitS: Do you have any early favorites for Designer of the Year?
Lindsey: I don't have any early favorites for designers yet. I am just so excited to see how each of their collections show on the runway!
Leslie: I wouldn't say that I have any early favorites as I am eager to see how each collection shows, but I definitely have my eye on a few!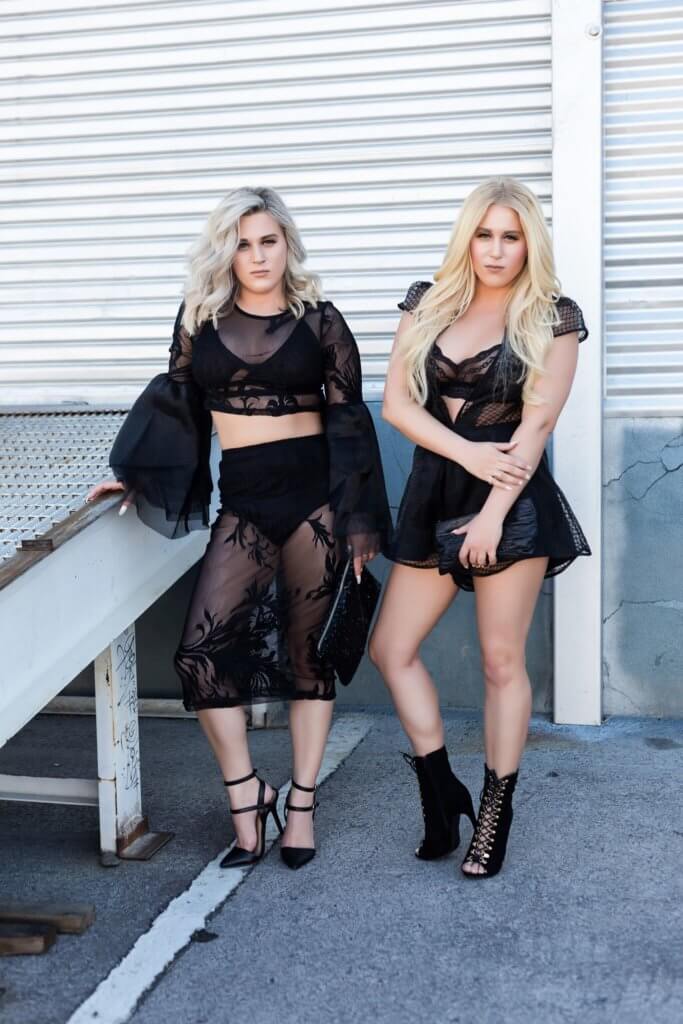 Trust me when I say you don't want to miss the fashion on and off the runway at Phoenix Fashion Week. Follow @smartblondes on Instagram for a peek at their fabulous Front Row ensembles, and be sure to sign up for our PHXFW newsletter below to see photos of the runway shows each night of Phoenix Fashion Week 2016!